These are the Tools that I use every day in my business of being an MC.
They help me organise my schedule, connect with my clients, maintain my website, drive traffic to my website and much more. Some are free and some have a small cost.
Disclaimer … a few of the links below are affiliate links. That means I get a small commision if you decide the Tool is also right for your business and purchase via my link. There is no extra cost for you to do it via my links and the small amount raised goes in helping keep ExpertMC active.
Website Tools
# Webhost.
Your clients need to be able to find you, read about you and see some footage. I've tried most of the bigname Hosting companies over the years – GoDaddy, BlueHost, HostGator etc. My current favourite without a doubt is SiteGround.
Faster, more secure and they have great Customer Support. Any issues setting up a site or running the day to day operation, they are there to help. Plus they have a great backup system. All that and about the same price as the others. Plus they help you move an existing site over to them!  Read about SiteGround Here
# WordPress Theme.
Widely acknowledged as the very best WordPress Theme. Very flexible, very fast, very good built in SEO and a great community support Forum. Thesis Details
ActiveCampaign
I love ActiveCampaign. I've been using it for over 5 years now, automating different aspects of my business!
If you use MailChimp, Aweber etc this really is the next step forward and allows you to do incredible things.
There is a free trial, great support, great community. I can't recommend it enough. Click the image for info
DropBox

Another must have. I keep my current Office & Project Files here. A great backup and way to share larger files with others. Dropbox details
Some people use Dropbox to deliver important files and proposals to their clients when they are out on the road.
Evernote
I don't know what I'd do without this. But sharing notes, reminders and clipped webpages between Desktop, Phone and Ipad, it is a lifesaver. I also know I don't use it to it's fullest potential, but I love finding people who have never heard of it and watching their faces light up when they see just some of the things it can do. Evernote Details
Thrive Leads
I've just started using these on a couple of my sites and I'm really impressed. So are my readers. The do subscription boxes, themes, landing pages and more. If you use WordPress, you need to check this lot out. Click the Image. They also come out with new features every month, with great training.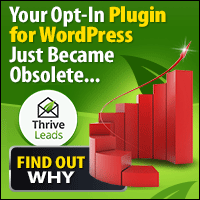 If you want to know how to Drive Traffic to your Website, check out the Create & Grow  page.